Child Custody Attorney Milwaukee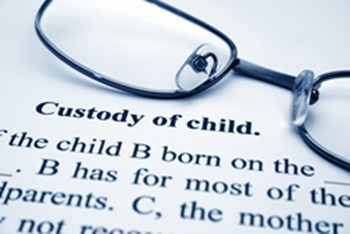 Most people seeking a Milwaukee child custody attorney are actually looking for services regarding child placement. In common verbiage, when someone gets custody of the kids, they are generally being awarded primary physical placement. In Wisconsin, child custody refers to which parent has the right to make important decisions affecting the children. State courts have repeatedly shown a preference for granting "joint legal custody". The court has the power to assign "sole legal custody" in full or limited capacities when agreements cannot be reached. Whether you seek sole legal custody, primary physical placement, or the facilitation of a joint, legally binding agreement, Attorney James Donohoo offers years of experience and a personal approach to legal representation to help you achieve your goals.
Milwaukee Custody Lawyer for Doing Best by Your Children
As your Milwaukee custody lawyer, James Donohoo will try to facilitate agreements between you and your spouse, if your spouse is willing to be reasonable. While this approach leaves room for a tough and aggressive defense of your rights when the situation calls for it, primary efforts will be focused on establishing the best life for your child.
Wisconsin Child Custody and Placement Laws
Courts prefer divorcing parents to reach custody agreements on their own. If custody or placement is in dispute, your case will go to mediation and a Guardian Ad Litem (GAL) will be assigned to your child. The GAL will be a third party attorney who represents the best interests of your child based on an investigation of the child's potential living arrangements. The Guardian ad Litem will make a recommendation to the court regarding custody and placement, but the court does not have to follow the recommendation of the Guardian ad Litem. As an experienced Milwaukee child custody attorney, James Donohoo will help you navigate the mediation process, and will lobby the Guardian ad Litem to make a recommendation in accordance with your wishes.
Paternity and other Parental Rights Issues
Paternity tests and disputes weigh heavily on the lives of both mothers and fathers. The importance of knowing who has the right to make decisions cannot be understated. Sometimes alleged fathers are called into paternity hearings as a precursor to putting a child up for adoption. This can be an alarming experience for someone who doesn't see it coming. Contact Attorney James Donohoo today for information on how Milwaukee paternity lawyer services can benefit you in determining your legal responsibilities and interests in a child's life.
Milwaukee Child Support Modification Lawyer
Wisconsin's approach to child support determination is fairly formulaic, but certain special circumstances can adjust the amount the paying parent is liable for. Health insurance, medical care, day care and education costs may have an effect on how much money you pay or receive. Child support agreements can scale or be modified as income changes. Child support enforcement measures can be taken when one party is being dishonest about their income or failing to meet their legal responsibilities. Attorney James Donohoo will personally evaluate the unique circumstance surrounding your dispute and advise you on your best options both in and out of court.
Attorney James Donohoo represents client as a Wisconsin family lawyer primarily from Greater Milwaukee communities including Brookfield, Brown Deer, Cudahy, Franklin, Glendale, Greendale, Greenfield, Oak Creek, Shorewood, St. Francis, Waukesha, Wauwatosa, West Allis, Whitefish Bay, Racine and Kenosha. Email and telephone services offered remotely.