Milwaukee Adoption Attorney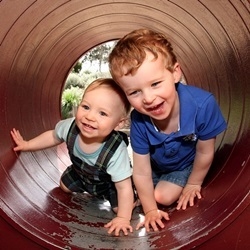 Providing the best Milwaukee adoption lawyer services means securing your parental rights in a child's life or helping you establish those rights in another qualified parent-to-be. Whether you need an attorney for birth parents or intended adoptive parents, James Donohoo will help you review or draft legal contracts to ensure your goals are met.
Milwaukee Step Parent Adoption Lawyer
In Wisconsin, step parent adoption (also known as second parent adoption) is the most common request for an adoption attorney. This may require terminating the parental rights of a biological parent or sperm donor along with an investigation by a social worker of the prospective adoptive parent. Whether you are attempting to terminate the parental rights of the other parent as a precursor to Step parent adoption or you seek to defend against the termination of your own parental rights contact James Donohoo to learn about your options.
Terminating Parental Rights in Wisconsin
Often, parental rights are terminated voluntarily to secure the best interests of a child. Certain circumstances allow the involuntary termination of parental rights, generally for an unfit or absent parent. In order to facilitate an adoption, an alleged father can swear away his parental rights without admitting paternity. As an experienced Milwaukee adoption attorney, James Donohoo will help you understand and apply your parental rights to the fullest, whether you are looking to defend your own rights or modify the rights of another parent.
Milwaukee Grandparent Adoption Attorney
Attorney Note: When clients ask about grandparent adoption they are generally pursuing grandparent guardianship in legal parlance.
Increasingly, grandparents are playing tremendous roles in the lives of their grandchildren. Whether you want to adopt or obtain guardianship of your grandkids due to the death or absence of a parent, mental health issues, neglect, abuse, or lack of parental fitness, there may be avenues within the law capable of fulfilling your goals. You'll want experienced Wisconsin adoption attorney James Donohoo by your side to guide you through any difficulties.
Learn more about your rights regarding transferring legal guardianship, petitioning for adoption, or how you can benefit from an adoption lawyer in Wisconsin.
Family Law Attorney James Donohoo represents area Milwaukee clients in Whitefish Bay, West Allis, Wauwatosa, Waukesha, St. Francis, Shorewood, Oak Creek, Greenfield, Greendale, Glendale, Franklin, Racine, Cudahy, Brown Deer, Brookfield, Kenosha, and the surrounding communities. Phone and Email services available for long distance representation.
For legal guardianship and other family law issues, contact Milwaukee adoption attorney James Donohoo today.